Lavender Jelly – 227g – Jersey Lavender
£4.97
Our renowned lavender jelly is an excellent accompaniment to all types of meats, strong cheeses, and works well in a ham sandwich! It really is delicious.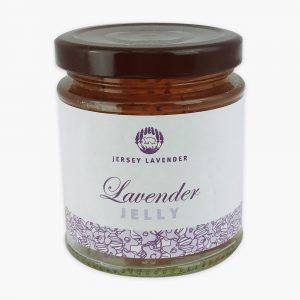 This item:
Lavender Jelly - 227g - Jersey Lavender
Full Description
This Lavender Jelly is made to a traditional apple-juice based recipe. It contains our own lavender flowers and a touch of the pure lavender essential oil. The jelly is delicious as an accompaniment to lamb, ham, and strong cheeses.