Lavender Handwash with Pump – 200ml – Jersey Lavender
£9.24
Perfect for the bathroom or kitchen, this lavender handwash lathers up to leave the skin feeling soft and gently fragranced. It has a convenient, lockable pump dispenser.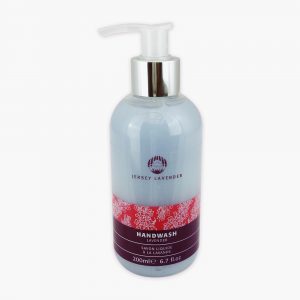 This item:
Lavender Handwash with Pump - 200ml - Jersey Lavender
Full Description
Perfect for the cloakroom or kitchen our lavender handwash makes a fine, cleansing lather and leaves the skin soft and gently fragranced.  Has a convenient and lockable pump dispenser.