Lavender is simply amazing. It is versatile, adaptable, delicious, and fragrant. It promotes wellbeing, can be used to reduce stress and helps you get a better night's sleep. If you are looking for a gift that keeps on giving, that everyone will love, take a look at our lavender gift ideas. Perfect for anyone wishing to move away from disposable plastic gifts. Perfect for the hard to please, and difficult to buy for. Perfect for stocking filler gifts, secret Santas, or large luxurious gifts, whatever you are looking for, we will have it, here at Jersey Lavender.
Our lavender is grown on our sunny lavender farm in Jersey. We love lavender so much we want to offer it to you in as many ways as possible. So, whatever you are thinking of, or if you are searching for lavender gift ideas, why not read on and see what appeals to you!
Gift Ideas For The Cook
For those that love to cook, lavender is an amazing addition to your larder. We have various lavender gift ideas who those who love to cook and eat.
Lavender Culinary
Got an uncle who loves food? Looking for a secret Santa for your boss? Why not treat them to delicious lavender and honey mustard? The combination of flavours is simply exquisite and makes it the ideal accompaniment for doorstep sandwiches, cheese boards, or late-night snacking!
Lavender Ingredients
For those that love to cook, why not treat them to a Lavender and Herb Salt mix? This incredible mix will become your go-to flavouring. Ideal for soups, salads, or as a rub for meat. One jar will never be enough.
Gift Ideas For Skin Care Lover
Lavender Bath Foam
That long evening bubble bath that you know your best friend looks forward to all day? Make it even better with this lavender bath foam, the running water will release the scent of lavender. Ideal for using before bedtime, for restful sleep.
Lavender Scent Talcum
Do you have an aunt who loves talcum powder? Take a look at our amazingly soft lavender talcum powder as one of our brilliant lavender gift ideas.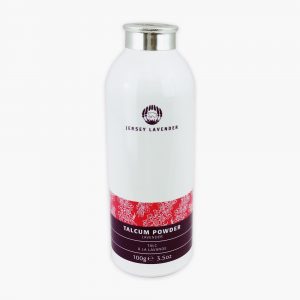 Lavender Lotion
Maybe they are more of a lotion person? Our lavender body lotion is a lovely choice, we particularly enjoy the Lavender bliss gift pack, which will spoil them with an eau de toilette and our best-selling hand and body lavender lotion.
Lavender Cologne
Men can be a struggle to shop for, but our Gentlemen's Cologne will be a sure-fire winner!
Gift Ideas For Moms
Moms are overworked and underappreciated! So make sure your mom feels loved this Christmas with our lavender gift ideas.
Lavender Air Freshener
If she loves the smell of lavender, treat her to a delightfully fragrant room with our lavender room spray.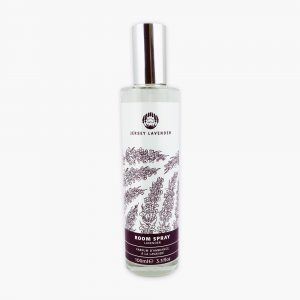 Lavender Bag
Or maybe a beautifully designed and hand-embroidered lavender bag.
Dried Lavender Flower Buds
And if the lavender bag was a hit last year, why not treat her to some fresh lavender flower buds, ideal for refilling our lavender bags, or making your own for lovely thoughtful gifts.
Lavender Soap Bar
Our lavender soap bars are a charming lavender gift idea, ideal for hard-working hands, our soap is soft and gentle, and has all the amazing fragrances of our lavender.
Gift Ideas For Dads
Don't forget Dads! We all know they can be hard to buy for, but hopefully, you will gain some inspiration and hints from our lavender gift ideas.
Lavender Perfume
Perfume or gentlemen's cologne is the ideal gift for busy dads. One of our favourites is the gentlemen's duo gift set with our ever-popular gentleman's cologne attractively boxed alongside our shower gel.
Lavender Shower Gel
If shower gel is more his thing, then take a look at our lavender bath and shower gel, for a great gift that you know he will use.
Furniture Polish
If he loves his antique furniture, then nothing will delight him more than unwrapping our lavender furniture polish. Top quality Beeswax polish combined with the incredible fragrance of lavender.
Gift Ideas For Grandparents
Grandparents…the backbone of many a family, bringer of treats, last-minute babysitting duties, DIY mates, family party hosts. Make sure you spoil them! Take a look at our lavender gift ideas specially for your grandparents.
Eucalyptus Essential Oil
Help them stay healthy against coughs and colds with our eucalyptus essential oil.
Lavender Essential Oil
Perfect for those who struggle to get to sleep, a few drops of lavender essential oil on a pillow can help one drift into a peaceful sleep.
Rosemary Essential Oil
Rosemary is believed to help with memory, so a few drops of rosemary essential oil in a bath or on a handkerchief can be beneficial.
Lavender Candle
Everyone loves a candle. Our lavender candle is amazing! Enough said.
Birthday Gift Ideas with The Touch of Lavender
Not sure what to buy for a loved one's birthday? Take a look at some of our great lavender gift ideas.
Lavender Duo Gift Pack
Everyone loves a gift pack! This is one of our favourites and is an ideal birthday gift for someone that you love. Take a look at our lavender duo gift pack with shower gel and eau de toilette.
Gentleman's Duo Gift Pack
Or maybe the much-loved man in your love would like a more masculine fragrance. Our gentlemen's duo gift set combines the scent of our lavender with earthy scents to give a rich, warm fragrance.
Lavender Gift Card
And if you really can't decide, why not just buy them a lavender gift card? You choose the amount and let them pick their perfect lavender gift.
Whoever you are buying for, whatever your budget, we will have a lavender gift that will be perfect. Hopefully, our lavender gift ideas will have helped you decide on the best lavender gift for your loved one. So, that's Christmas sorted!